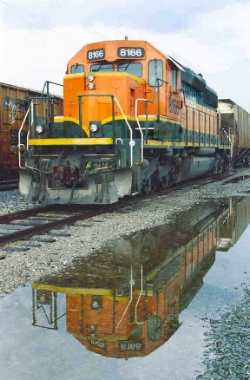 Welcome to the RRPictureArchives.NET contributor site of John R. Hamilton.



Most of my photos have been taken (and probably will be taken) in and around Lawrenceville, Illinois, along the ex-B&O Cincinnati-St. Louis main line. We're not too far from the old C&EI north-south line from Evansville, Indiana, to Chicago (ex-L&N), so some photos will have been taken along that route as well.

My late 91-year-old ex-B&O friend left about 235 slides of train-related things of interest to him. These have been scanned and I have them on digital file. Most are of extremely limited interest and not really good photos, but some will probably make their way into an album here.

Other stuff will no doubt be shown as the mood strikes.



You may browse my collection of pictures via the menu located on the left hand side of the page. I hope you enjoy the collection and thanks for stopping by!
Note: This site is best viewed in Internet Explorer 6.0 or above.
Select one of the links from the menu on the left to begin browsing the collection.